SHIFT
Dance Careers Program
Inspiring and empowering young dancers to pursue their dream careers through mentorship and career development programs.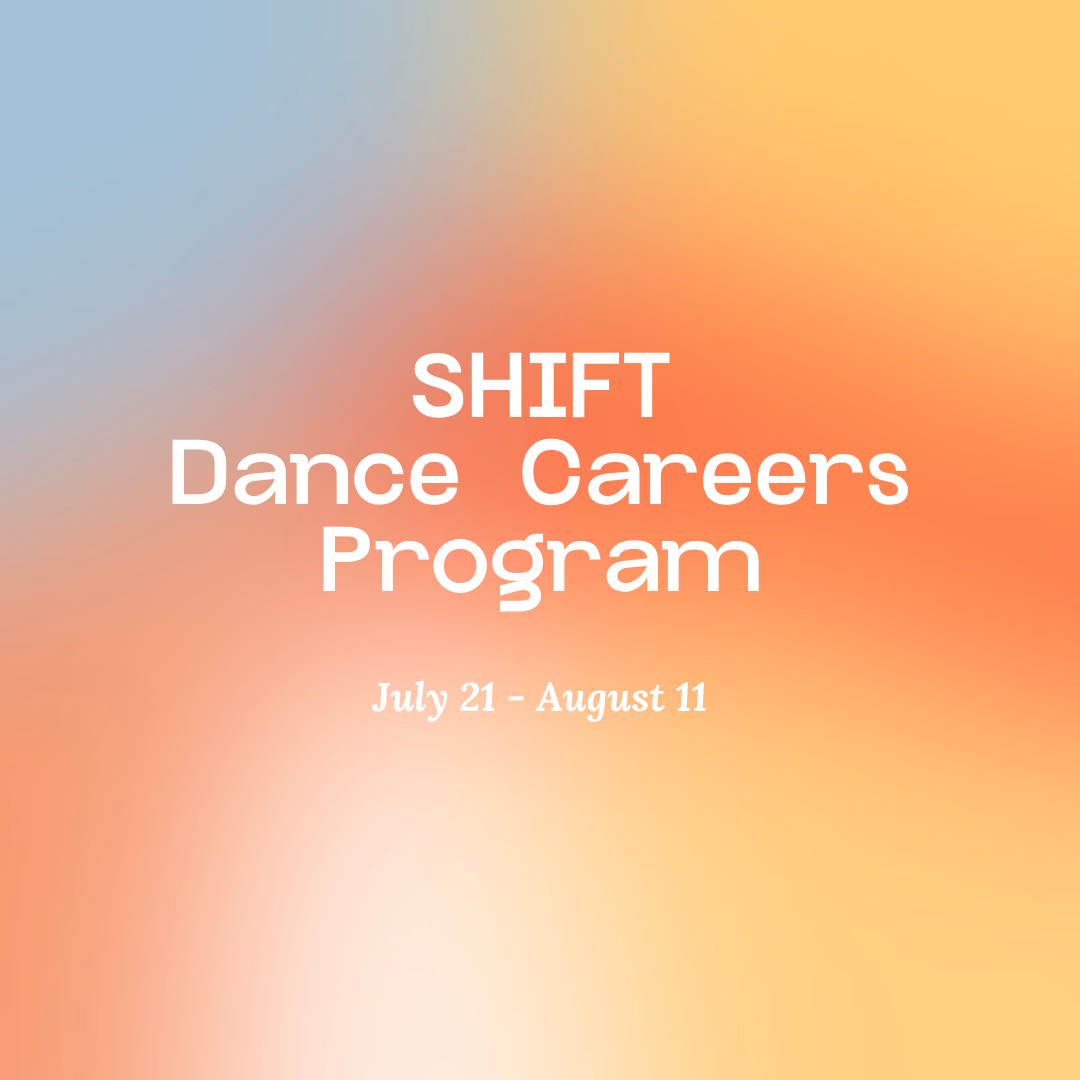 The SHIFT Dance Careers Program is a 4 week Zoom course offering career development workshops and mentorship designed to inspire and empower the next generation of dance artists. We prepare young artists interested in creative career paths to take the next step in their journey with more clarity, knowledge and confidence. This course is for pre-professional and emerging dancers in Asia who are graduating from high school, in college or recently graduated.
- Insight into the professional dance world, career possibilities and college dance programs
- Connection to mentors and professional artists
- Resources, career-building skills and guidance to help you achieve your goals.
July 21 - August 11, 2022
Program Package
4 Zoom workshops and discussions (+ access to recordings of sessions)
Discussion with a Guest Speaker during one of the sessions
Mentorship and 1 on 1 support beyond the course
Small intimate community to support each other in working towards your goals
Feedback on portfolio materials and professional/college program applications
Resources, Templates + Worksheets for career planning and development
After 4 weeks you will have...
A strategy and next steps to work towards your goals
A plan for the college application process (or other professional dance programs) and information on your ideal programs
Connections to professional artists
Portfolio materials such as a resume
Inspiration and confidence to pursue your passion as a career
We'll learn about
Dance career possibilities and different pathways
Pursuing dance in different cities internationally (LA, NYC etc.) and locally in Asia
College Dance Programs - application process, college experience, balancing dance with academics and other interests, studying abroad
How to find opportunities and build your career when you're starting out or still in school
How to grow your network and find mentors
Age: 15 years old and above
For pre-professional and emerging dancers in Asia who are graduating from high school, in college or recently graduated.
Date: Thursdays July 21, July 28, August 4, August 11
Time: 7:30-9pm (Hong Kong time)
On Zoom
Tuition fee: $2600 HKD ($380 USD)
10% off for early registration on or before June 26
Scholarships:
*Limited financial support is available for passionate artists with a financial need. Partial and full scholarships are offered to empower dancers from Asia interested in pursuing a career in dance or currently pursuing a career in dance.
Scholarship applicants should fill out the registration form and send the following materials to shiftdanceintensive@gmail.com:
- Letter explaining your financial need, why you are interested in joining the program and how participating will support your professional goals
- CV
Applications are accepted on a rolling basis and due on or before July 9th, 2022. Scholarship applicants will be notified of status before June 16th, 2022.
Join Us
Submit this form to signup.
Registration is not complete until payment is made. Submit full tuition or non-refundable deposit to secure space. Full payment of fees are due a week before the start of the program (July 14, 2022) and is non-refundable.
Send payment through Payme or bank transfer (Details in registration form) or via Paypal below (*3.9% PayPal fee will be charged).