SHIFT Dance Intensive
Hong Kong 2023
With International Guest Artist Jesse Callaert (Belgium)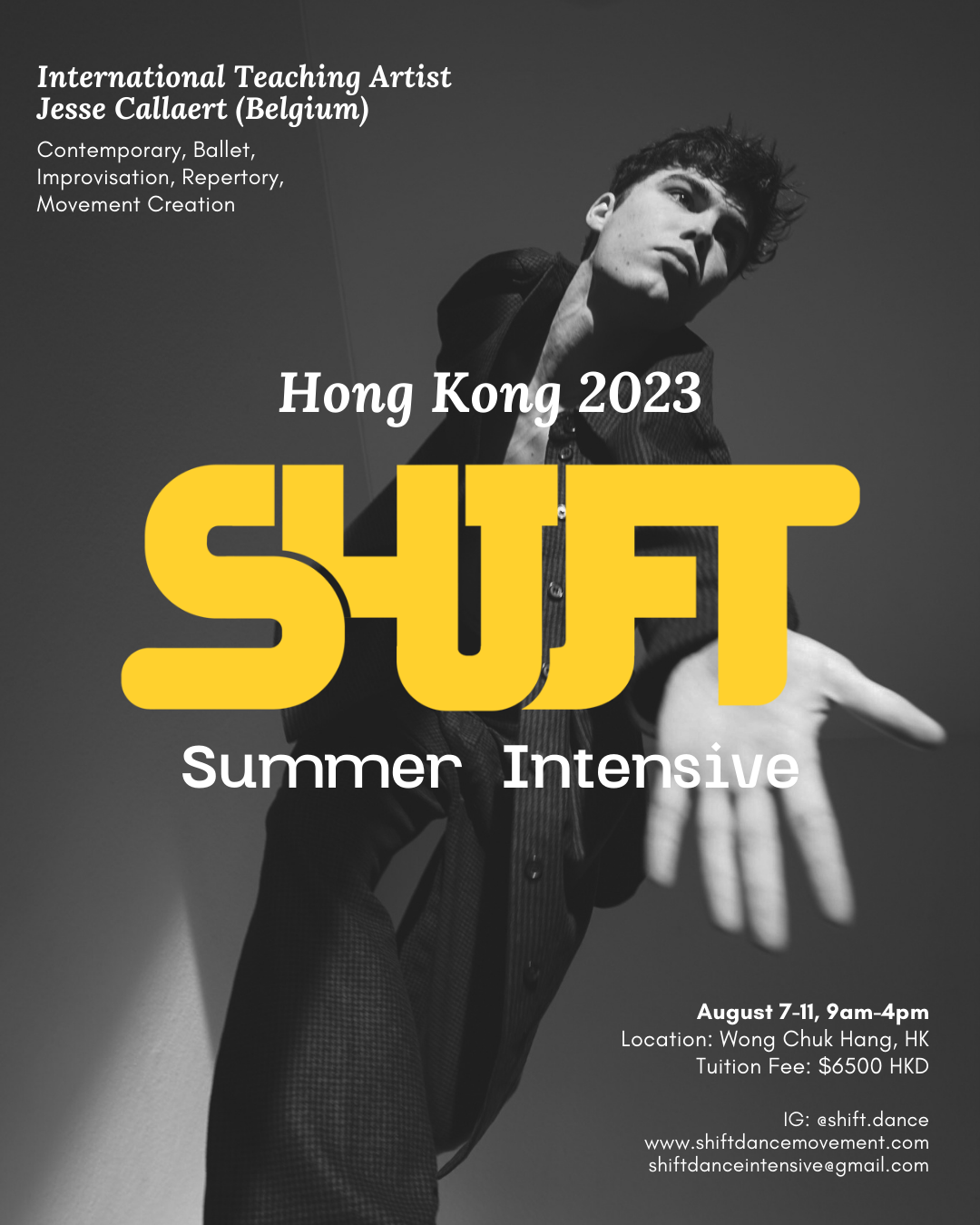 The 2023 HK SHIFT Dance Intensive is a 5 day immersion program in contemporary dance with international teaching artist Jesse Callaert (Belgium) who has performed with prestigious companies including Nederlands Dans Theater 2, Staatsballet Hannover and Ballett Zürich. Jesse is also the co-founder of Fase 2 Fase
Pre-professional and professional dancers age 13 and above will have the opportunity to develop their technique and artistry, be creative and curious, and connect with international dancers in an empowering community environment.
Dancers will experience classes in Contemporary, Ballet, Repertory by world-renowned choreographers, Improvisation, and Creation sessions.
Check out the inaugural 2019 Intensive, with guest artists Joseph Davis and Haley Heckethorn from LA-based company BODYTRAFFIC.
Reina L.
2019 SHIFT Intensive Dancer
This was such a one of a kind experience, it was truly exceptional! So different from anything else in Hong Kong. No where else will you find a really well executed dance intensive lead by two amazing and well known professionals in the industry!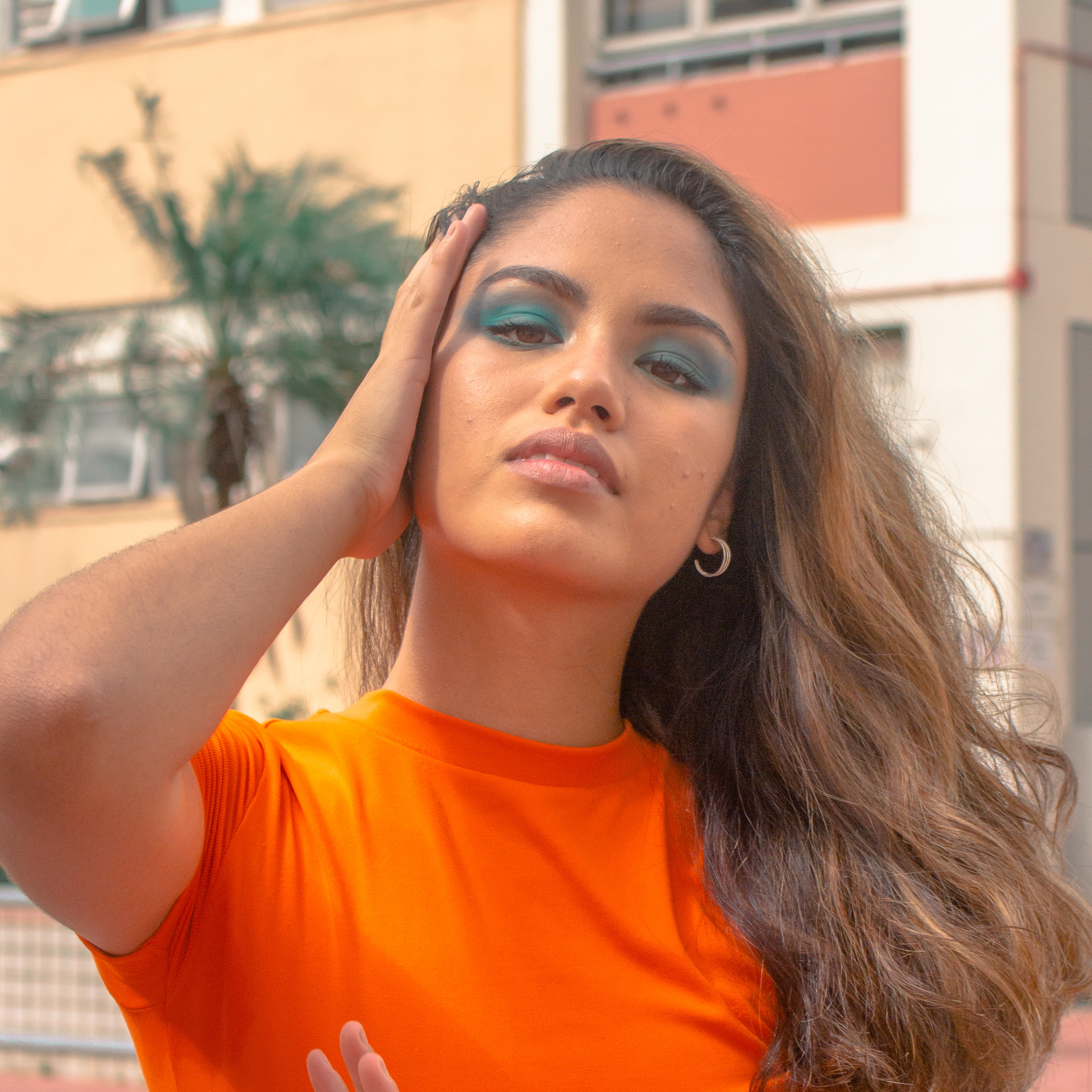 Jessica R.
2019 SHIFT Intensive Dancer
[SHIFT] gave me the extra push to commit and go for a career in dance.
Celestine H.
2019 SHIFT Intensive Dancer
It was a really special and unique experience and I'm so happy that I got to dance with two very talented and inspiring teachers and connect with other dancers in my hometown.
Annika P.
2019 SHIFT Intensive Dancer
I liked that we learnt so much about styles of dance that we are not used to. I felt like I really stepped out of my comfort zone and I met some amazing people as well.
Age: 13 years old and above
Intermediate to professional level dancers
Date: August 7 (Monday) - August 11 (Friday)
Time: 9am to 4pm every day
Venue: Red Shoe Dance Studios, Wong Chuk Hang, HK
Tuition fee: $6500 HKD
10% off for early registration on or before May 31st, 2023
Scholarships:
*Limited financial support is available for exceptional dancers and professional performers with a financial need.
Scholarship applicants should fill out the registration form and send the following materials to shiftdanceintensive@gmail.com:
Letter of financial need
Dance photos + video sample/ reel
CV
Applications are accepted on a rolling basis and due on or before May 31st, 2023. Scholarship applicants will be notified of status before June 14th, 2023.
Join Us
Submit this form to signup.
Registration is not complete until payment is made. Submit full tuition or non-refundable deposit to secure space. Full payment of fees are due a week before the start of the intensive (July 31) and is non-refundable.
Send payment through PayMe or bank transfer. (Paypal for international participants)
- PayMe: https://payme.hsbc/kelseyang or +852 57263795
- Bank transfer:
Account Name: SHIFT Dance Limited
Account Number: 741-340228-838
Bank Name: HSBC
Bank code 004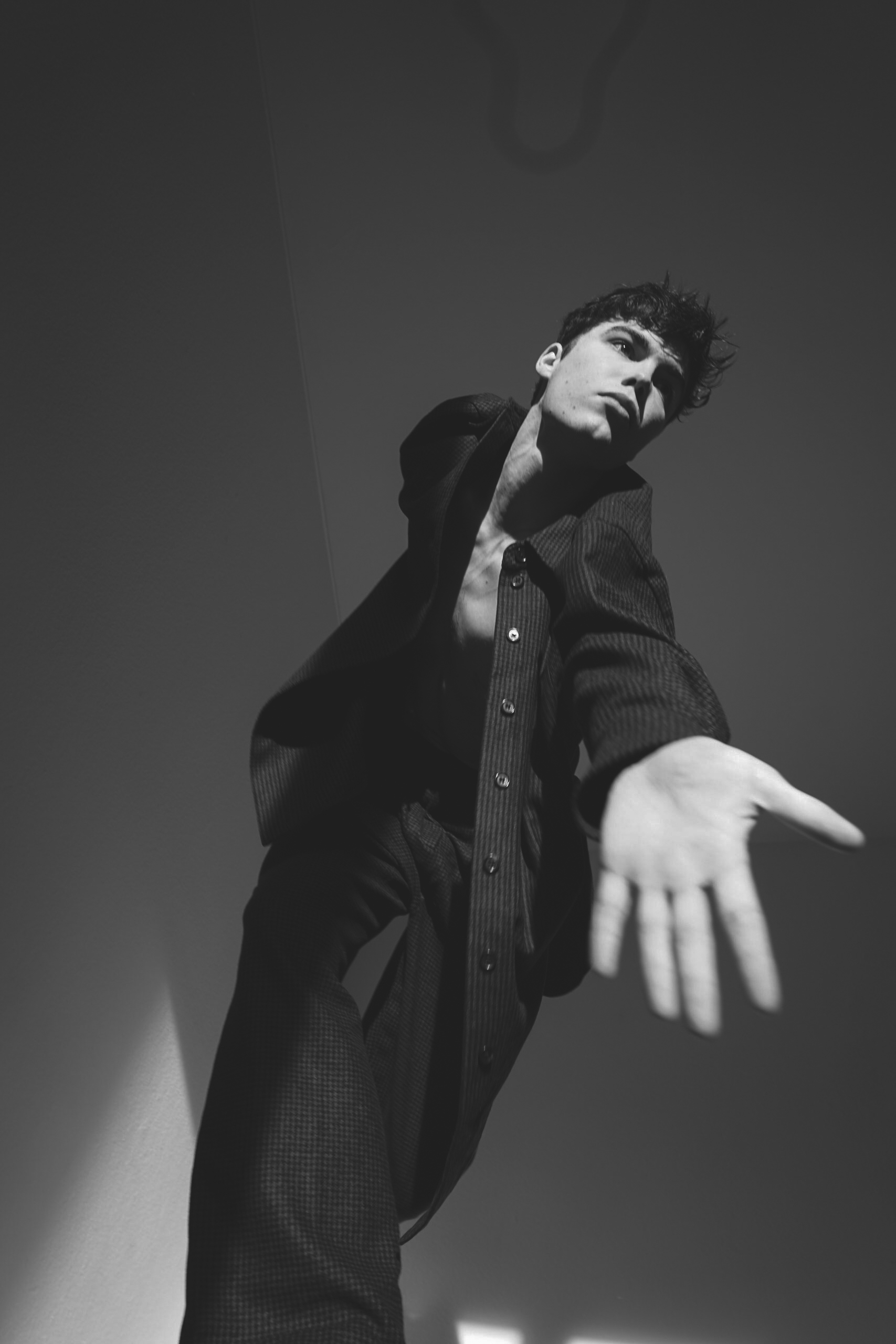 Jesse Callaert (Ghent, Belgium) studied at the Royal Ballet School Antwerp for six years, which provided him with professional ballet training and a base for modern and contemporary dance. He graduated in 2017 and after dancing as a guest artist with Ballett Zürich, he joined the prestigious Nederlands Dans Theater 2 for four years. In 2021 he danced at Staatsballett Hannover under the artistic direction of world-renowned choreographer Marco Goecke. He has performed works by many choreographers including Jiří Kylián, Sol León & Paul Lightfoot, Marco Goecke, Sharon Eyal, Ohad Naharin, Alexander Ekman, Johan Inger, Edward Clug, Medhi Walerski, Bryan Arias, Nadav Zelner, Felix Landerer, Juliano Nunes, Dimo Milev and Shahar Binyamini.
Jesse has choreographed pieces for the annual edition of 'Switch by NDT Dancers' as well as for the Royal Ballet School Antwerp and he creates a broad variety of music compositions and participates in film, fashion, or tv projects. He is also co-founder of Fase 2 Fase (F2F), a platform offering high-quality dance courses for international dancers.
He is currently working as an international freelance artist and stager for Alexander Ekman and Johan Inger.