SHIFT
Dance Project
Dance beyond the studio
Unique creative projects and performative experiences
Concept Videos - Dance Photos - Choreography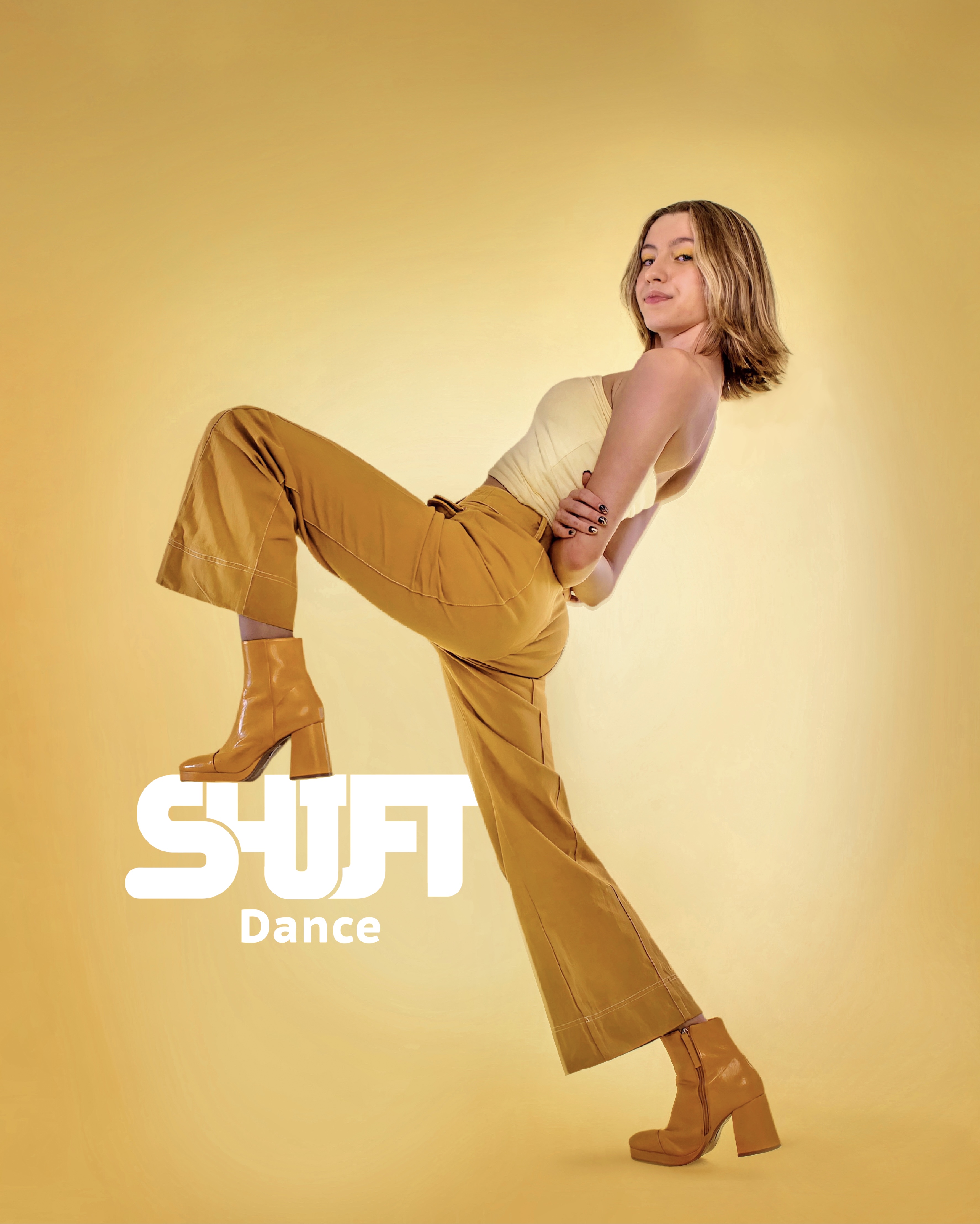 Description:
SHIFT Dance Project is a dance training, creation and performance program inspiring creativity and passion for art. Young dancers are immersed in contemporary classes, unique creative projects and performative experiences designed to push technical, artistic and creative boundaries.
SHIFT Dance Project exposes dancers to different approaches in movement, creating and sharing art. We believe in collaborating and creating to connect our global community through art.
Age: 13+
Schedule:
Fridays 7-8:30pm with a special Saturday session on the last week of each month. These sessions will vary month to month from open workshop, photoshoot, video shoot, in-studio showcase etc. This flexible schedule is to cater to the unique nature of the program. See more details and dates below.
Winter Session Tuition: $5300 HKD
Includes 13 sessions of classes, guest workshop and a photoshoot.
Train
Intermediate/ Advanced Contemporary training program
Learn contemporary techniques, floorwork, improvisation, choreography
Discussion and mentoring session with Guest Speakers
Create
Young artists are immersed in creative projects where they will have the opportunity to collaborate on and be a part of choreographed dance pieces, videos and photos.
A community and safe space to have fun, experiment, be inspired, and connect with others as you transform your creative vision to reality
Perform
Dancers take part in unique performative experiences and projects such as photoshoots and dance videos.
Schedule and Location
Winter Session
Classes: Friday 7-8:30pm at Red Shoe Dance Central Location
3/F Arbuthnot House, 10 Arbuthnot Road, Central
Jan 7, Jan 14, Jan 21, Jan 28, Feb 11, Feb 18, Feb 25, Mar 4, Mar 11, Mar 18, Mar 25, Apr 1
Open Workshops and Creative Projects: Saturday, Various Locations
(Tentative schedule below, times and location are subject to change)
Jan 29 - Guest Workshop, 2-3.30pm Red Shoe Dance WCH
Feb 26 - Photoshoot
Apr 2 - Open Class, 2-3.30pm, Red Shoe Dance WCH
*Please note that video/photo shoots will take place outside of the studio.
Join Us
Registration is not complete until full payment is made. Submit full tuition to secure space. Full payment of fees for the program are due by the first class/ start of the program (January 7, 2022) and is non-refundable.
Send payment through Payme or bank transfer. (Details in registration form)
Join SHIFT Dance Project
Seeking young Hong Kong talent!
Join Us Now!
Private
Sessions
Technique, Coaching, Choreography, + Photo Private Sessions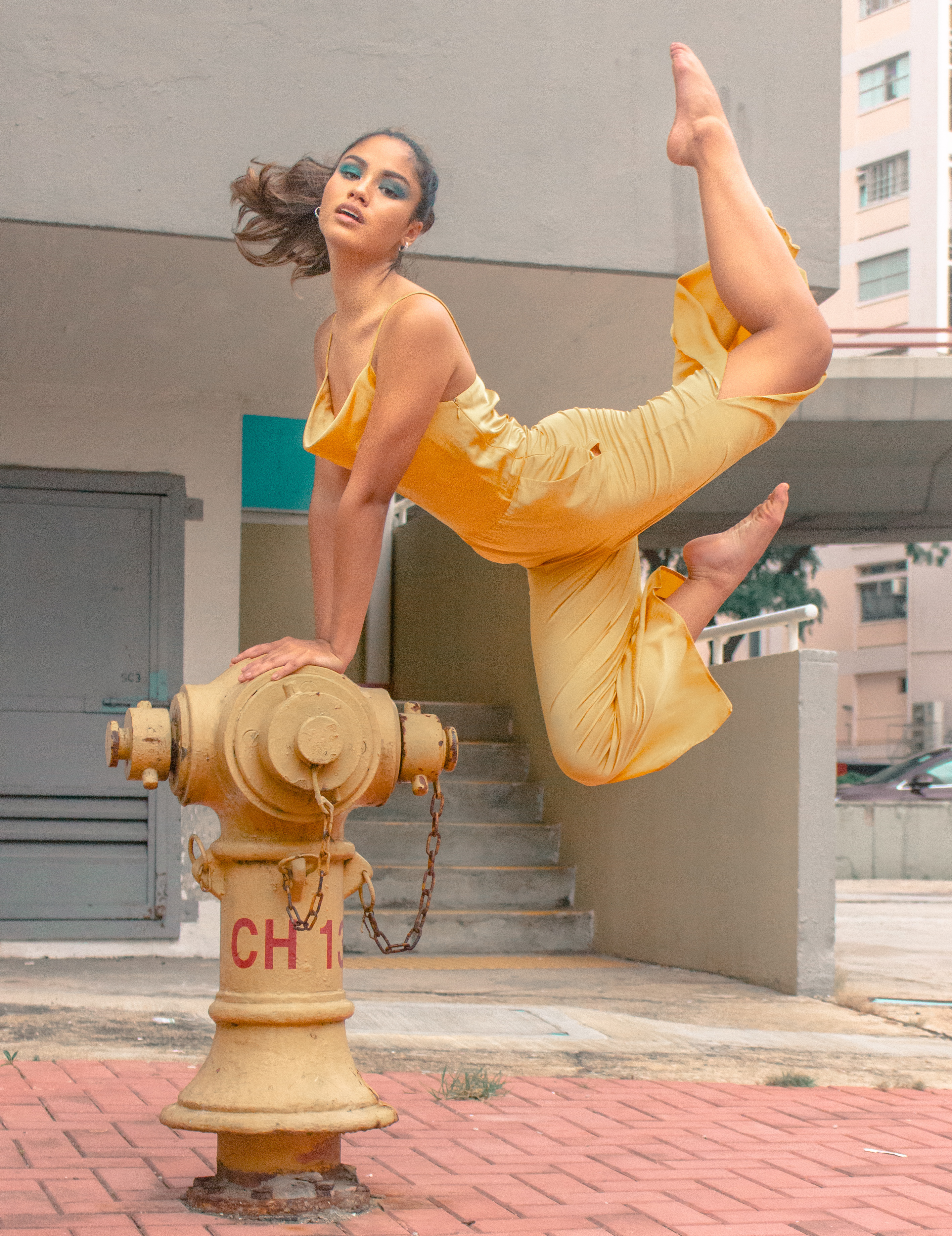 We offer private lessons in contemporary, jazz and ballet for all ages and all levels. Privates are tailored to the student and can focus on technique and training or solo choreography. These classes are perfect for dedicated dancers looking for high-quality, custom training or adult beginners wanting to try something new in the comfort of their own class. During times of social distancing, privates are a great way to continue dancing in a socially distanced one-on-one class.
Private Lesson Rate
$1000 HKD per hour (including studio rental fee)
or $700 HKD per hour (not including studio rental)
We are also available for virtual private lessons. Contact us for rates and booking.
Dance Photoshoot $950 HKD
1 hour shoot, 1 look, 1 location and up to 30 edited photos.
Solo Choreography + Photo Package $1900 HKD (not including studio rental)
In combination with private lessons and solo choreography, dancers have the option to book a solo photoshoot at a discounted rate for each solo comissioned ($500 HKD for the photoshoot). Perfect for dancers needing solo and photos for audition season!
Included in this package:
2 one-hour private lessons
Solo choreographed specifically for dancer
Dance Photoshoot session (1 hour, 1 look, 1 location) and up to 30 edited photos
Consultation and mentorship
Contact Us for Booking
Open
Classes
Drop in classes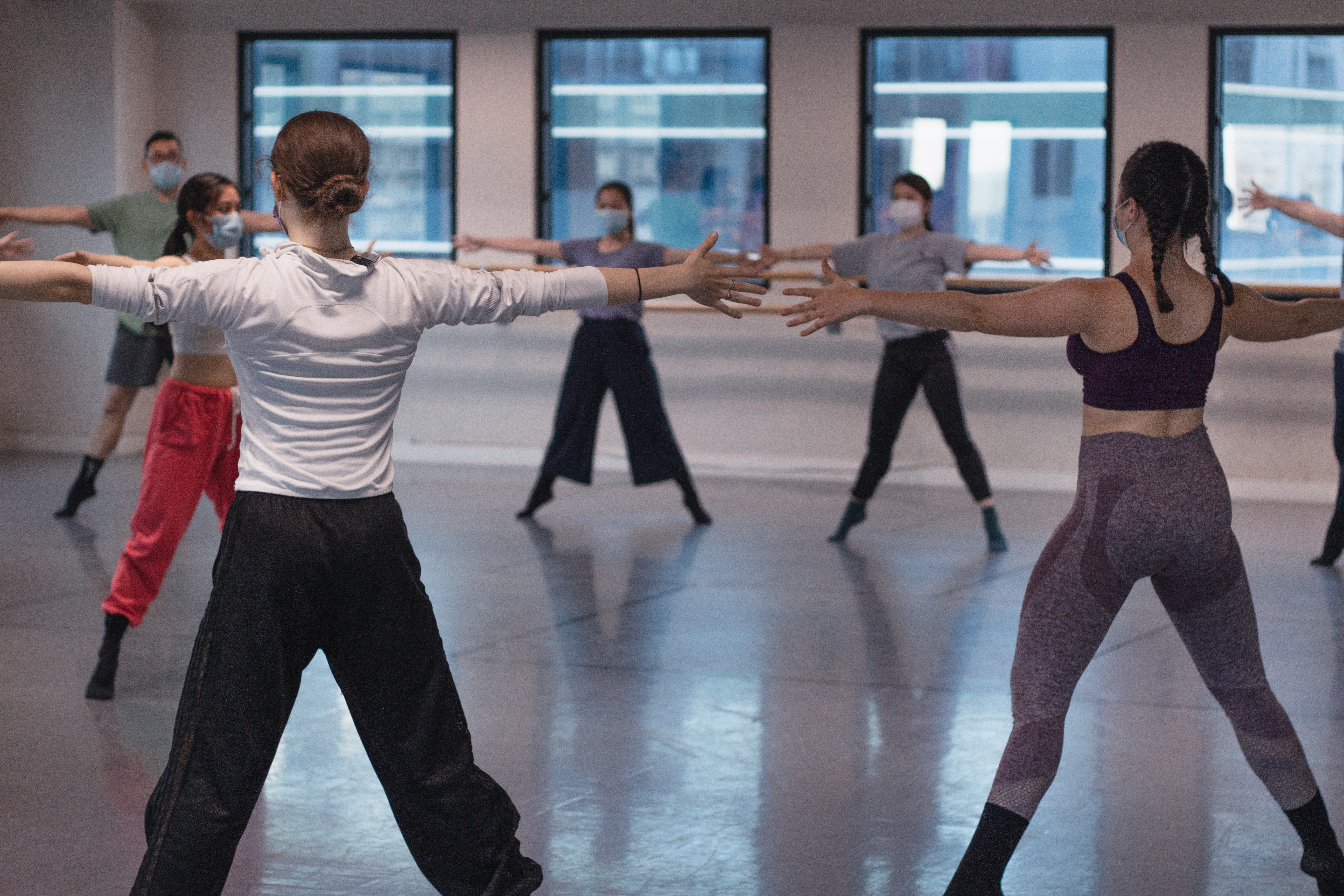 Build strength, flexibility and balance as we flow through movement and dance our hearts out.
These classes encourage exploration, curiosity and risk-taking with movement. By approaching movement through imagery and sensation, the student will be able to push beyond their physical and artistic limits, and find more range in their embodiment of musicality, texture and dynamics. Classes also focus on the relationship between body and space to enable the student to move through space with ease and access their full mobility. Through open-minded exploration, classes empower individuals and foster community.
More classes and info coming soon!

Workshops
Workshops with local and international professional artists. Stay tuned for upcoming workshops!
CLASS REGISTRATION AND PAYMENT
Registration is not complete until payment is made. Registration is accepted on a first-come, first-served basis. Submit full tuition to secure space. Classes are closed once capacity is reached.
Full payment of fees for the program are due a week before the first class/ start of the program. A 5% late penalty will be charged on tuition fee if payment is made thereafter. If fees haven't been settled, we reserve the right to refuse students in class.
Payments are non-refundable. We accept payments through PayPal or bank transfer.
COVID-19
Students have the option to make-up classes cancelled due to studio closure for COVID-19 by attending another class at a later date. If make-up is not possible for classes cancelled due to a studio closure for COVID-19, class fee will be fully refundable ($350 HKD per cancelled SHIFT Dance Project class) or the option to apply the credit to dancer's account.
ABSENCES
Please make note of all course dates. Parents should email or call the studio in advance if your child will be absent. No refunds will be given for any missed classes. We do not offer refunds for absences due to sicknesses or injuries.
WEATHER DISRUPTIONS
Classes will be canceled for Typhoon Signal 8, Black Rain Warning or higher. Refunds due to the weather or school closures due to circumstances beyond our control are not possible.
PHOTO/VIDEO
We reserve the right to use photos, videos, and recordings of our classes and performances of those participating in SHIFT Dance Limited events in publications (such as flyers/brochures), advertisements (such as newspapers or online ads), our studio's website, on social media sites (such as the studio's facebook or instagram account) and various other promotional purposes.
Parents/ participants must sign a photo/video waiver before participating in any SHIFT Dance Limited activities.
DISCLAIMER
All those enrolled in our classes do so at their own risk and the company is not responsible for any loss, damage, or injury to students and guests as a result of participating in our classes. By participating in SHIFT Dance Limited activities, you are aware of the physical demands of the class/rehearsal/event and that you/ your child is physically fit and capable to participate at their own risk and responsibility. You agree to abide by the rules and conditions by SHIFT Dance Limited and release, waive, and discharge SHIFT Dance Limited and all their directors, teachers and employees, from any and all liability for losses, claims, damages, death, or injuries suffered as a result of their participation in a SHIFT Dance Limited class/rehearsal/event.
Parents/ participants must sign a liability waiver before participating in any SHIFT Dance Limited activities.
These general policies are subject to change at any time without prior written notice from SHIFT Dance Limited.