SHIFT Dance Intensive
Singapore 2023
With International Guest Artists Mathilde Gilhet and Dario Dinuzzi - Co-Directors of the WE Program and Company Members of Tanz Luzern (Switzerland).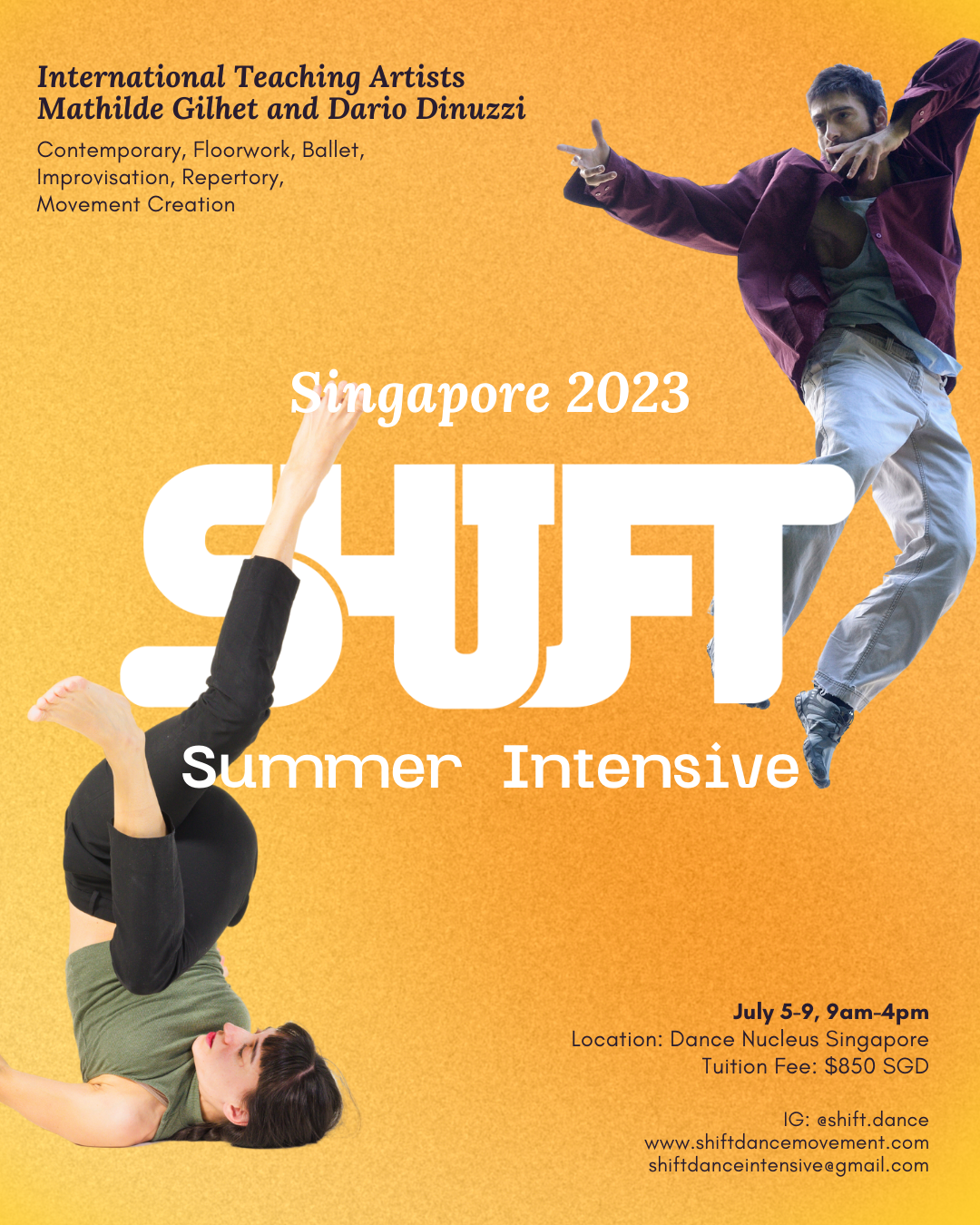 The SHIFT Dance Intensive is a week-long immersion of contemporary dance taught by internationally-renowned guest artists. Pre-professional and professional dancers age 13 and above will have the opportunity to develop their technique and artistry, be creative and curious, and connect with international dancers in an empowering community environment.
Our amazing faculty are coming from Switzerland to join us for the 2023 SHIFT Dance Intensive in Singapore:
Mathilde Gilhet (Tanz Luzern, WE Program Co-Director)
Dario Dinuzzi (Tanz Luzern, WE Program Co-Director)
Dancers will experience classes in Contemporary, Ballet, Contemporary Repertory, Floorwork and Improvisation, Creation sessions.
Check out the inaugural 2019 Intensive, with guest artists Joseph Davis and Haley Heckethorn from LA-based company BODYTRAFFIC.
Reina L.
2019 SHIFT Intensive Dancer
This was such a one of a kind experience, it was truly exceptional! So different from anything else in Hong Kong. No where else will you find a really well executed dance intensive lead by two amazing and well known professionals in the industry!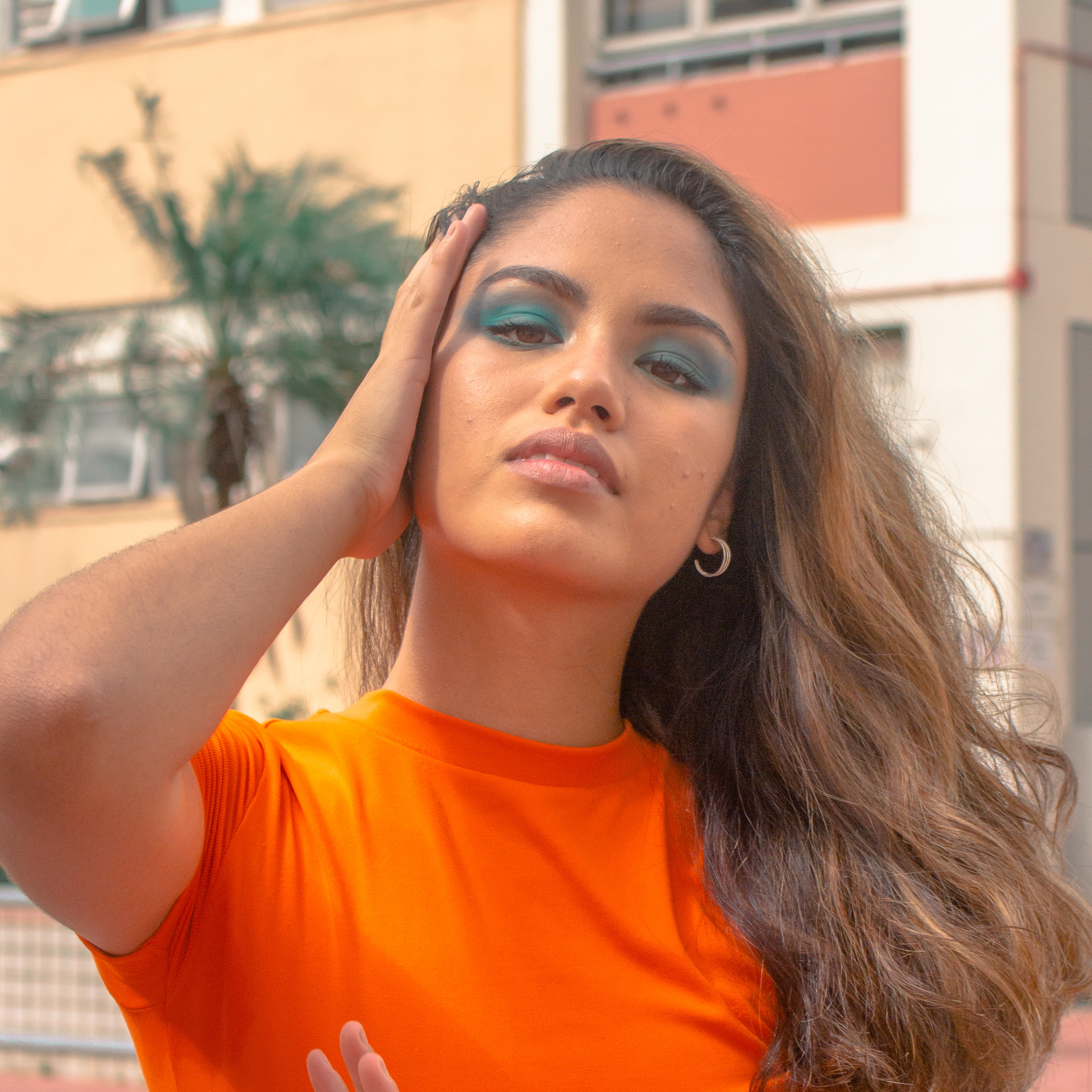 Jessica R.
2019 SHIFT Intensive Dancer
[SHIFT] gave me the extra push to commit and go for a career in dance.
Celestine H.
2019 SHIFT Intensive Dancer
It was a really special and unique experience and I'm so happy that I got to dance with two very talented and inspiring teachers and connect with other dancers in my hometown.
Annika P.
2019 SHIFT Intensive Dancer
I liked that we learnt so much about styles of dance that we are not used to. I felt like I really stepped out of my comfort zone and I met some amazing people as well.
Age: 13 years old and above
Intermediate to professional level dancers
Date: July 5 (Wednesday) - July 9 (Sunday)
Time: 9am to 4pm every day
Venue: Dance Nucleus, Singapore
Tuition fee: $850 SGD
10% off for early registration on or before May 15th, 2023
Scholarships:
*Limited financial support is available for exceptional dancers and professional performers with a financial need.
Scholarship applicants should fill out the registration form and send the following materials to shiftdanceintensive@gmail.com:
Letter of financial need
Dance photos + video sample/ reel
CV
Applications are accepted on a rolling basis and due on or before May 15th, 2023. Scholarship applicants will be notified of status before May 31st, 2023.
Join Us
Submit this form to signup.
Registration is not complete until payment is made. Submit full tuition or non-refundable deposit to secure space. Full payment of fees are due a week before the start of the intensive (June 28) and is non-refundable.
Send payment through Paypal link below.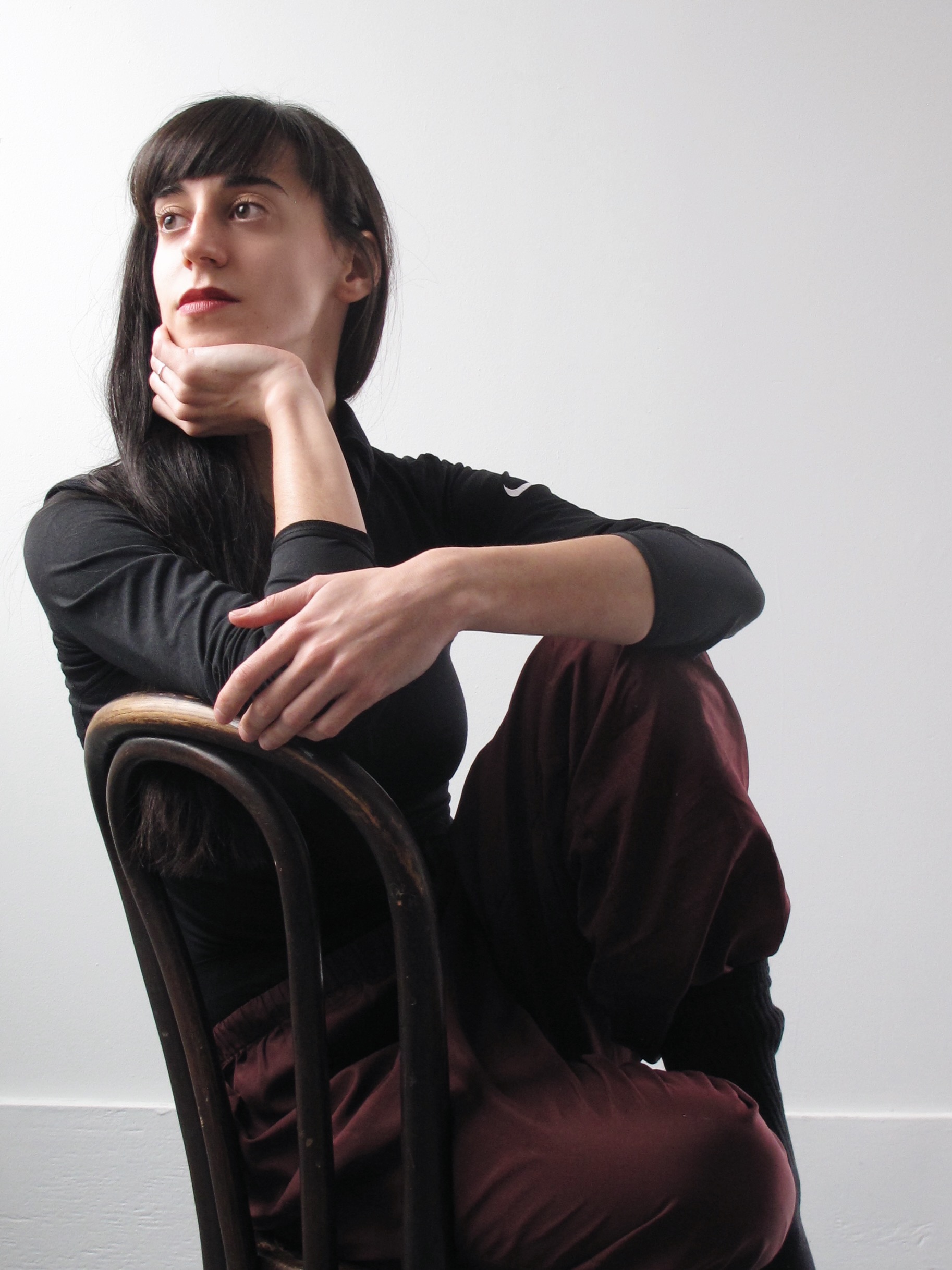 Mathilde Gilhet
Switzerland
Tanz Luzern// WE Program Co-Director
Born in France, Mathilde Gilhet danced professionally with the Luzerner Theater (CH), the Ballet Junior de Geneve (CH), FluxFlow Dance Project (USA), Alias Company (CH), Teatro Nacional São Carlos (PT), The French Embassy in Portugal, and Quorum Ballet (PT). She is the Associate Artistic Director of On Board(hers), an all-women dance project based on the testimonies of female immigrants, and an international judge for recognized dance competitions such as Youth American Grand Prix and Dance World Cup.
As a movement instructor, Mathilde has been working as the Head of the Contemporary Dance Program at FLUX + FLOW Dance and Movement Center in Columbus (USA), she was a full time faculty member for Arts Umbrella in Vancouver (CA) and she is currently a guest instructor for professional dance companies and pre-professional dance programs. In 2020 Mathilde founded the WE Program, an international self-sustainable platform dedicated to movement lovers, offering low-cost education opportunities and supporting the development of artistic projects. Recently, Mathilde choreographed "GOAL", a dance film produced by Jacob Jonas The Company (US).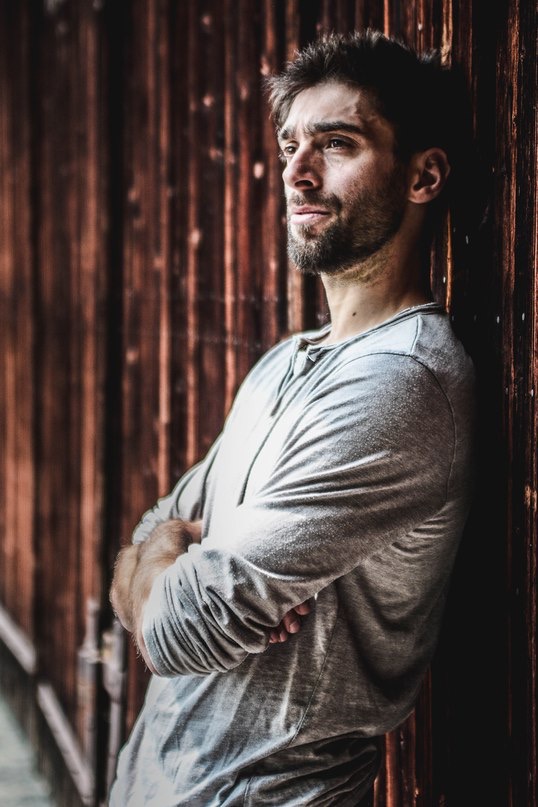 Dario Dinuzzi
Switzerland
Tanz Luzern // WE Program Co-Director
Originally from Italy, Dario is a professional performer, choreographer and movement coach. Trained in ballet and contemporary dance he is a former dancer of AstraRomaBallet, Balletto di Toscana Junior, Aterballetto, Les Grands Ballets Canadiens de Montréal, Ballet BC and currently dancing with Tanz Luzern (formerly TLT). As a freelancer, Dario also takes part in various projects through Europe and Canada, also pursuing and growing his expertise in street performing, dance theatre and clowning.
Throughout his career, Dario has developed his own language as a choreographer. Appointed Artist in Residence with Ballet BC for two years (14/15, 15/16) as well as being commissioned by dance companies, universities, professional dance programs and festivals, his works have been presented in Italy, Switzerland, USA and Canada.
Actively involved in the growth of the dance community, since 2010 Dario has been invited to lead classes and workshops with professional companies, universities and dance programs such as Ballet BC, ArtsUmbrella, Lamondance, Modus Operandi, Simon Fraser University, (Canada); Ballet Preljocaj, Opera National du Rhin (France); Le Grand Theatre de Geneve, Ballet Basel, TLT, TanzHaus Zurich, IGTZ (Switzerland); Ballet Mannheim (Germany); B-Dance (Taiwan); Codarts (Netherlands); SUNY Purchase, FluxFlow Dance Project (USA); NOD (Italy); among others...
In 2018, Dario also became a certified GYROTONIC® instructor. After appearing in the mini TV-series "Edible People" and the movie "Phil", in 2020 Dario plays the main role in the short movie "YOKOMESHI" directed by movie director Domenico Cutrupi. In 2022 he danced in the music video of the song 'La Certa' by the Italian rap singer Caparezza. In 2020 Dario, together with the founder Mathilde Gilhet, became co-director of the pioneer online platform "WE Program" devoted to support and enhance the movement community around the world.